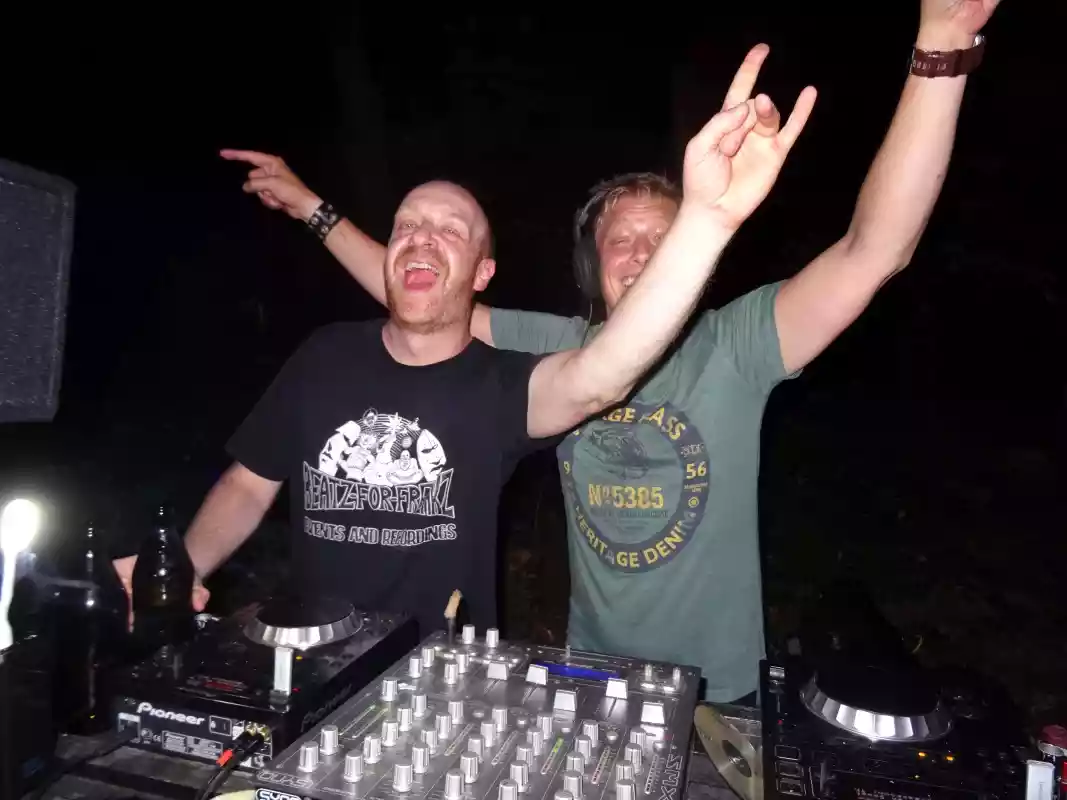 Beatz for Freakz was founded in 2007 as an Event-Agency for Afro-Funky-Electronic-Worldwide Music (also called Afro or Cosmic music or now Organic House, Global Bass) by Pakobeatz, Dr. Gonzo and DJ Zeyhan.
From 2007 to 2022 together with a great Team behind they've organized many legendary Events and Festivals.
In 2010 DJ Zeyhan launched Beatz for Freakz Recordings additionally to reflect the style of Beatz for Freakz in the industry and give a Platform to artists regarding this music style.
Much has changed over time so from 2016 the collective starts to slow down the activities.
There were no more new concepts and they did then organize just a handful remember parties a year.
Dr. Gonzo is no more active at all, Pakobeatz has turned in a new direction and has switched to house and techno scene doing a solo career now.
DJ Zeyhan did stop public DJing in 2019 and has moved to Vienna.
After the Corona Pandemic they decided to close Beatz for Freakz Events Agency at all.

DJ Zeyhan is still running Beatz for Freakz Record Label. You can find fresh music at Beatz for Freakz and our sub-Label "Global Stuff" We do also upload new DJ Sets from time to time.
For a cool Underground Event or private Party Zeyhan sometimes comes back from retirement.
So If you are interested in our music or want him to hear live DJ'ing at your Event, just drop Zeyhan a line.
Friends and interesting stuff
Afro-Funky-Electronic-Disco Radio station from Italy
Event Agency for Afro Events in Austria
Event Agency for Afro Events in Italy
Another Event Agency for Afro-Funky Events in Italy
Godfather of Afro-Funky-Electronic-Worldwide-Cosmic-Disco Music
And the second one of the greatest of all time
Influencer and Inventor of Italo-Disco
Blog Site about Funky, Disco, Cosmic and electronic Music